here is mount
benintendi
(what i call my nine mile high pile of laundry)
something is different about it this time.
what in the heck is that ?!?!?!?
yep, it's my baby!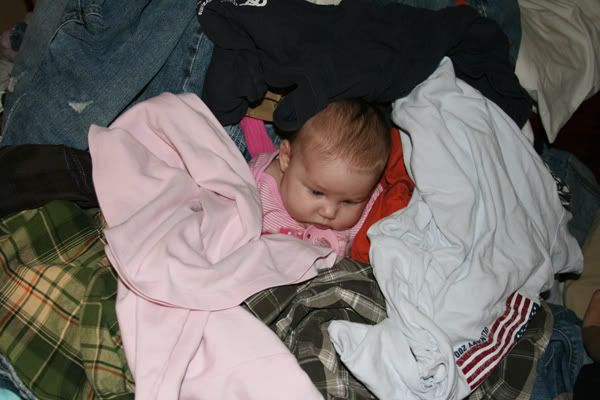 when i walked in on this the first thing i thought of was the movie E.T. when he was all mixed in with the stuffed animals. :)
jeff
called me in as i was getting ready to leave for the gym and said i have something for your blog. it was so funny to see this pile moving. she was so content to just sit in that mess (it is clean).
an hour later when i got back from my workout there she was, sound
asleep
in the pile and next to her laying ON the pile was her little-big sissy. this is parenting at it's finest.:)