we didn't get a single good picture on Jenna's baptism day so i thought that we would just retake some the next day after church since we would all be in our sunday dress..........YEAH RIGHT!
this will probably seem completely redundant but i need you to see what i am up against. not only are the people doing something different in all of the pictures but the sun was SO BRIGHT! jenna can't even have her picture taken outside on an overcast day without tears streaming down her face. my super sensitive girl.
tristan...WHAT IN THE HECK!?!?!?!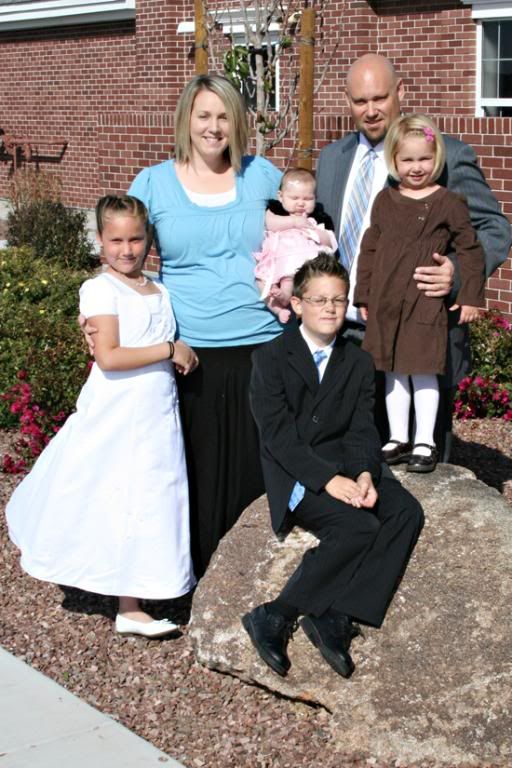 well at least addie has her eyes open.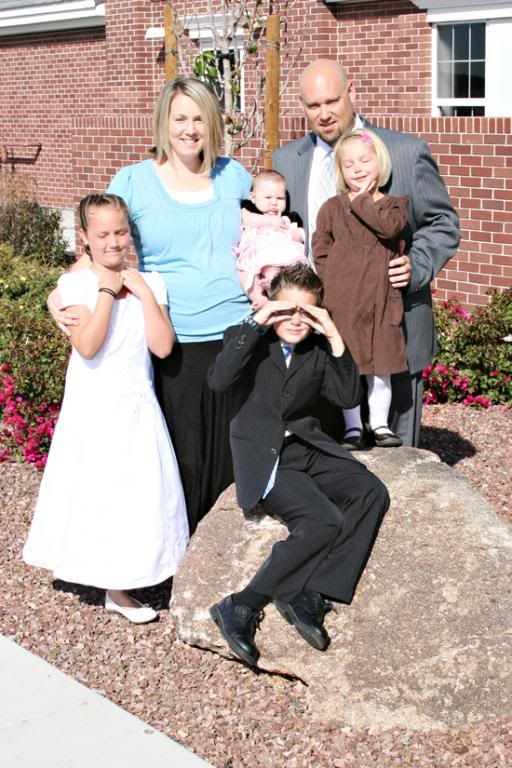 here we are the next day after church...very interesting. look at tatum...she was ticked off about having to take pictures again.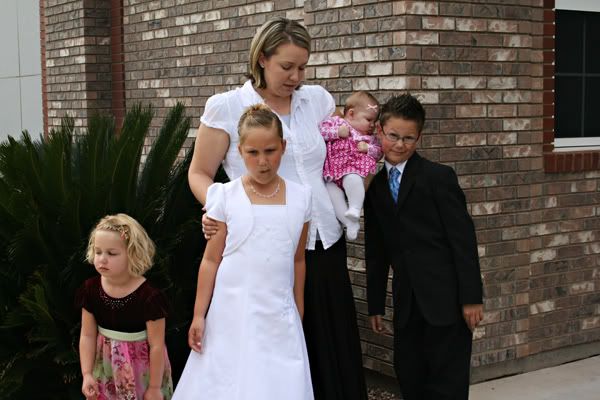 at least we can count on addie to be cute. i know that won't last for long so i'm trying to take advantage of the cuteness now.