gina

(far left) is one of my favorite people on the planet. she has the sweetest smile and is BEYOND generous. she has an abundance of amazing qualities. amber and i always imitate her super high pitched voice and all of the words in the

english

language that are "hers" :)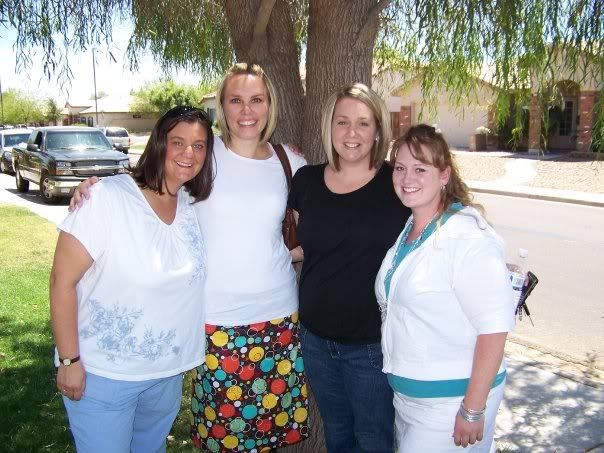 this morning

gina

and her 4 kids with her 5

th

baby on the way were left behind by her husband who was called home to live with his heavenly father. please pray for her and her kids who rely on him so much. pray for them to have strength through this unimaginable trial. i know that

jeremy

is going to send a special spirit to

gina

and her kids in that new baby. i love to think of

jeremy

having a reunion of sorts with that special little baby.